Experience, Professionalism, Excellence
Home, this is the word mentioned and the feeling felt by those who stay at:
" Bed e Breakfast Eraclio "
Experience, Professionalism, Excellence
Home, this is the word mentioned and the feeling felt by those who stay at:
" Bed e Breakfast Eraclio "
Our Services
Our B&B offers several services in order to guarantee a high quality stay to its guests.
Breakfast
Our B&B provides breakfast to be served at one of the cafés close to our venue or possibility to have it directly to the room.
Air Conditioning
Our B&B has air conditioning in every room.
Treatments & Wellness
Our B&B offers its guests a wellness path.
Free WiFi
Our B&B offers its guests free WiFi.
B&B Eraclio
The B&B Eraclio is located in a very strategic position in the historic center, a former peasant village, a few steps from the sea, historical monuments, shops, train station and regional bus stops. Nearby, there is the "Sette Rue" district where you can find the magnificent Colossus Eraclio, a 4,50 m high giant bronze statue dating back to the fifth century, and the Church of San Giacomo and the Basilica of Santo Sepolcro, among the oldest in the city. Barletta, eclectic city with a thousand secret and magical faces and arabesque shades embedded in noble palaces, is not only a city that supports slow and sustainable mobility with its countless bike paths, but it is also a dynamic and modern city. Inaugurated in August 2009 and recently renovated, our B&B has 6 independent, elegant and discreet rooms, equipped with every comfort (hot/cold air conditioning, hairdryer, mini bar, courtesy set). Each room is characterized by a private bathroom and located on different floors, ensuring quiet and discretion.
B&B Eraclio Suite
You won't need a compass or a GPS... everything is within walking distance. The Bed & Breakfast Eraclio Suite is located in the heart of the historic centre, once identified as a fishing village, is within walking distance from the beaches, cultural and historical monuments, shops, train station and regional bus stops. The Bed and Breakfast Eraclio Suite is part of the large network of the most popular B&Bs in Apulia occupying a considerable position on the national and international accommodation portals.
Located in a strategic area, you will be able to visit all the main city attractions by foot.
B&B Eraclio Suite
Non avrai bisogno di una bussola o di un navigatore…. tutto è a pochi passi. Il Bed & Breakfast Eraclio Suite è ubicato nel cuore del centro storico, identificato ancora oggi come borgo marinaro, si trova a pochi passi dal mare, dai monumenti culturali e storici, negozi tipici, stazione ferroviaria e fermate degli autobus regionali. A piccoli ma decisi passi il Bed and Breakfast Eraclio Suite è rientrato nella grande rete dei più gettonati e richiesti B&B della Regione Puglia occupando una posizione considerevole sui portali nazionali ed internazionali della ricettività.
Il Bed and Breakfast Eraclio Suite si trova a Barletta, che insieme alle sorelle Andria e Trani fa parte della Provincia BT (BAT), è sicuramente situato in un punto strategico dato che una volta arrivati, per visitare i vari luoghi si potrà abbandonare l'auto per immergesi nelle vie del posto.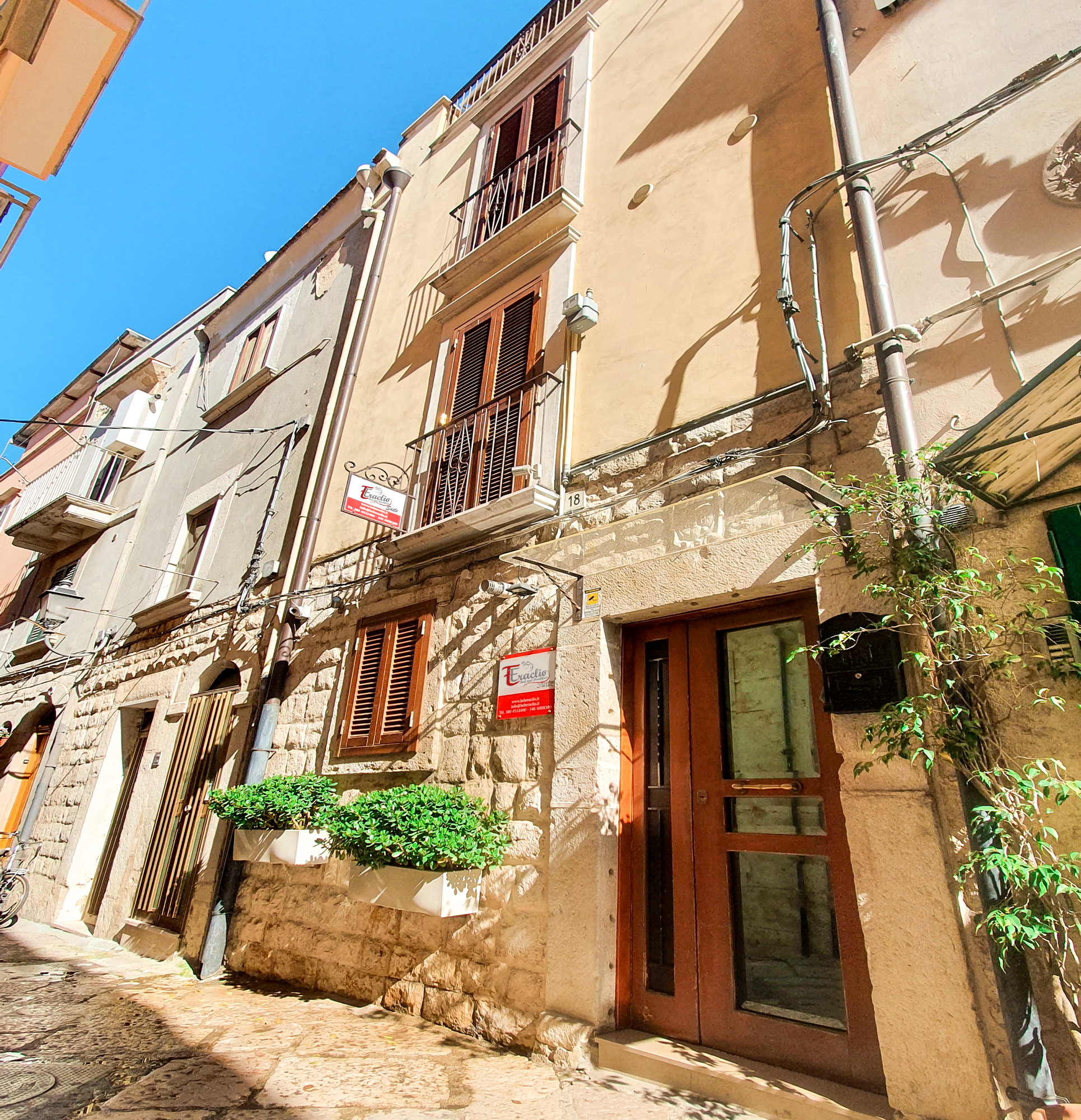 Codice Identificativo Struttura: BT11000262000013271
Referente: Sig.ra Anastasia F.

Our Rooms at
B&B Eraclio Suite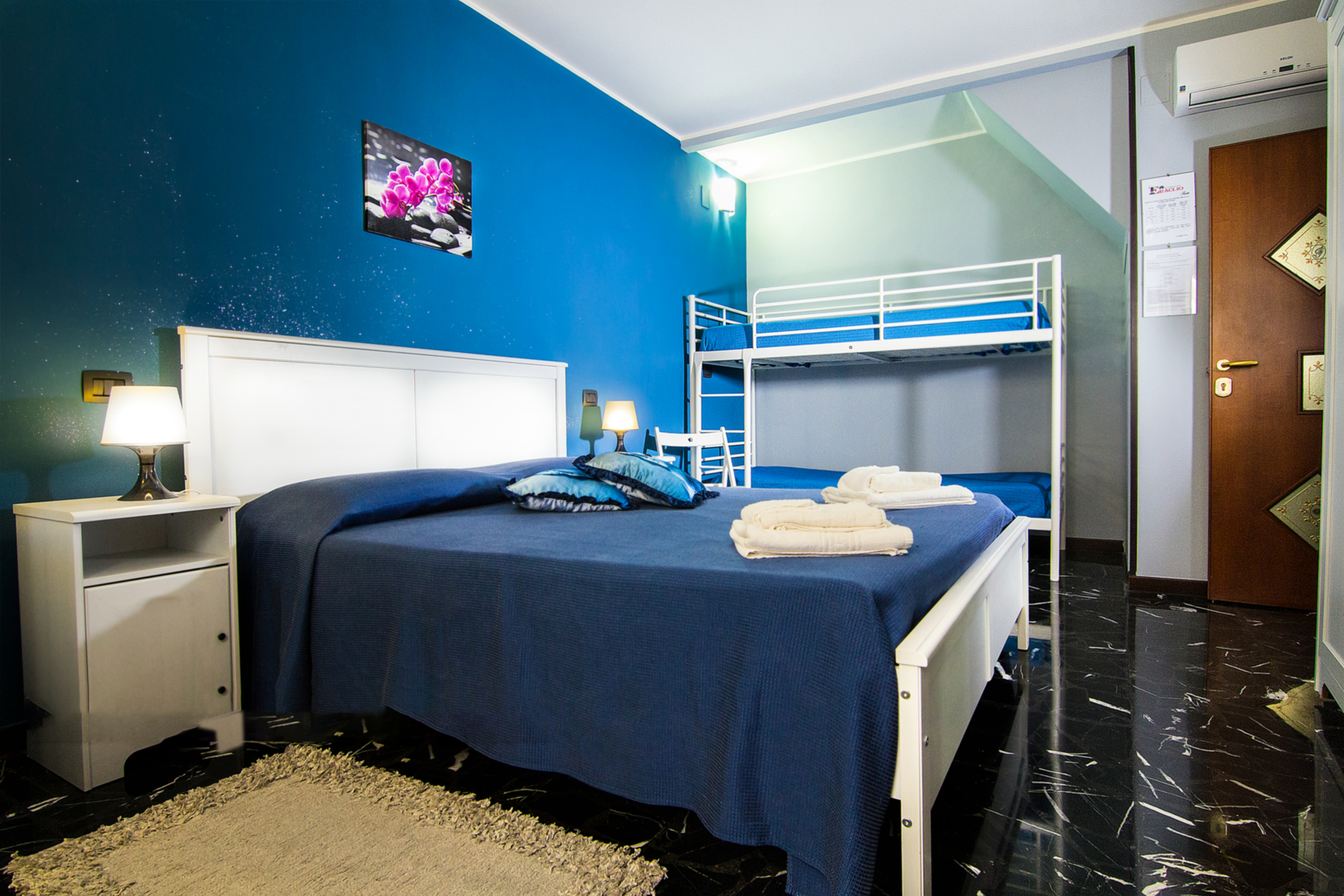 Our rooms have a private bathroom with shower, Wi-Fi connection, air conditioning, mini fridge, hair dryer and courtesy set.
They have a Queen-sized bed and, if necessary, 2 single bunk beds
Maximum occupancy: 4 people.
Room size: 25 m²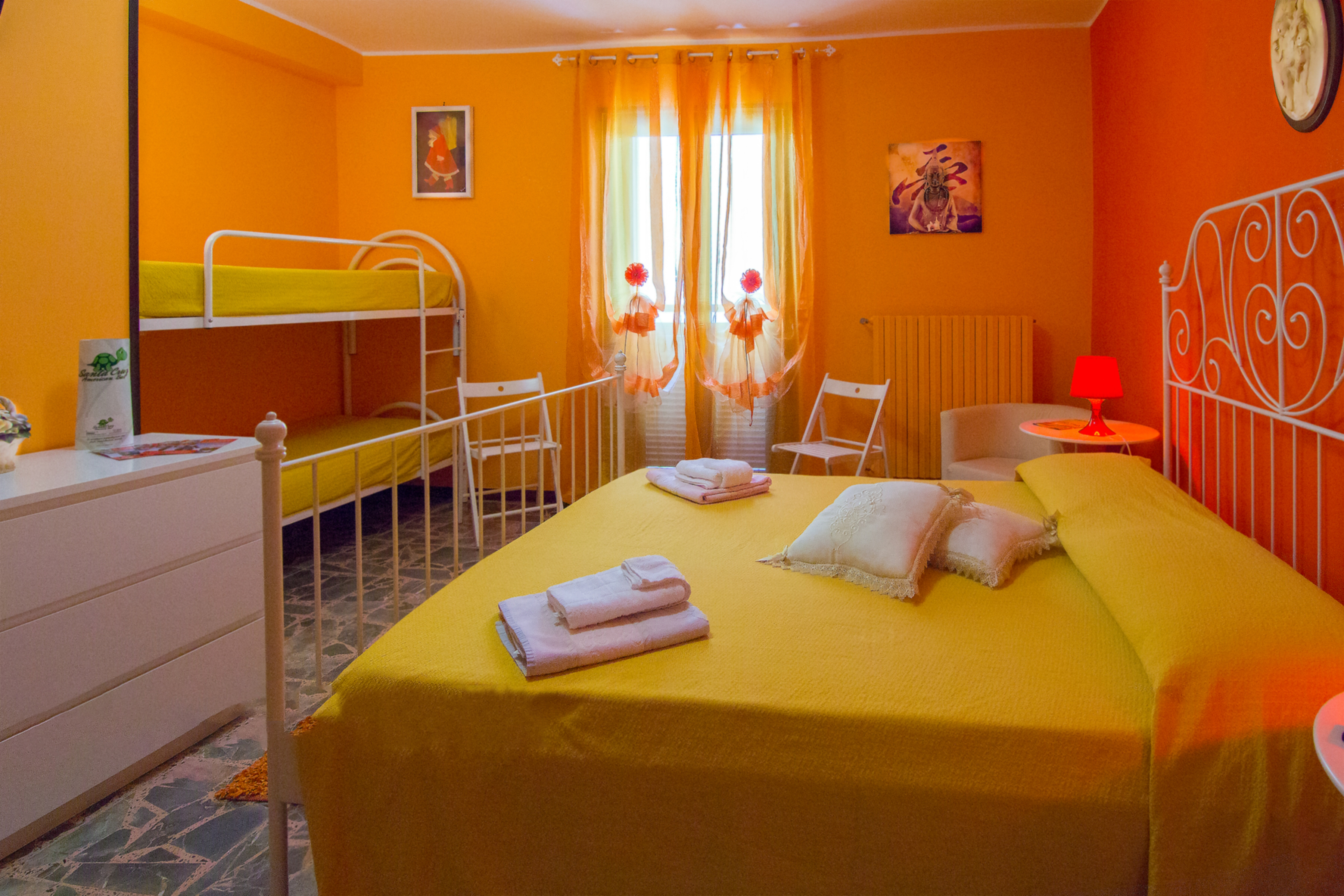 What Guests Say About Us...
"Accoglienza eccellente! Raffaele è gentile e super disponibile! Colazione ?a pochi passi dal b&b con vista sul bel castello di Barletta; camera silenziosa e ben pulita! posizione ottima, in pieno centro! Consiglio vivamente!"
"Ottima posizione, direi ideale, perché centralissima ma al riparo dal caos e dai rumori della movida.
Camera molto accogliente, con tutti i comfort, arredata con gusto e sobrietà.
Materasso molto comodo (particolare che ritengo importante).
Gestito da persone intelligenti: alla reception sempre molto disponibili, sorridenti e gentili. Pulizia impeccabile.
Ci tornerò e lo consiglierò"
"Ho alloggiato una settimana con il mio fidanzato,personale cordiale e disponibile sempre pronto a ogni esigenza noi abbiamo alloggiato in via vico torto ma c'è anche in zona Santa Maria dove è presente anche la movida."
"Confortevole, molto ben arredato, zona centralissima, accogliente e pulito! Unico difetto: il tempo passa via in fretta!!"
Also this year the B&B Eraclio has been awarded with the Travellers' Choice 2022 by TripAdvisor, based on the excellent reviews received constantly on one of the largest travel sites in the world.
Since 2010, TripAdvisor's Certificate of Excellence rewards accommodations that deliver high quality service around the world. The award is given only to a small percentage of TripAdvisor properties that have consistently received good reviews over the past year.
We thank all our kind Guests who have taken the time to write a review on their positive experience in our Bed & Breakfast, giving value to our venue, services and commitment.
Thanks to these values and awards, we constantly strive to maintain our level of quality.
Must-see attractions in Barletta